Good morning and Happy Monday! Shake off those Monday morning cobwebs, because I have a great giveaway for you!
Is a new DSLR camera something on your wish list? Perhaps you have always dreamed of having a brand new KitchenAid Standup Mixer. Well, you are in luck! Now you have your chance to enter a giveaway to win your choice of a Canon Rebel T3 DSLR Camera or a KitchenAid Mixer plus a $100 Amazon eCard!
This giveaway is perfect for all bloggers and non-bloggers! If you aren't a baker, you can choose the camera! If you're a baker who already has a DSLR camera but are in the market for a standup mixer, you can choose the mixer and the Amazon ecard. Already have both? One of these would make a great gift for a family member or friend! Whatever your situation, we have you covered.
Say hello to the lovely gals who made this giveaway possible: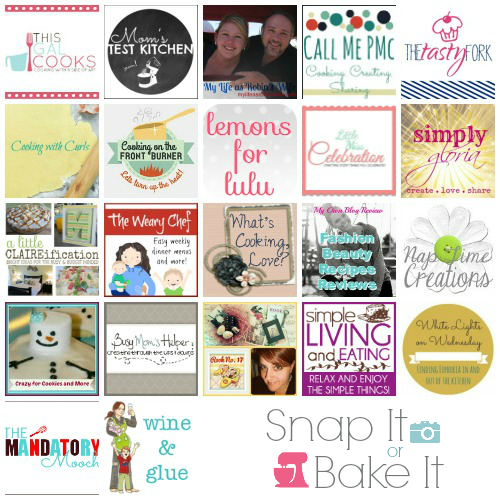 Before we get to the fun stuff, we'll need to cover some basic legal stuff with you. For the full disclosure, please see the rafflecopter.
This giveaway is open to all US and International residents. However, international residents will receive a $450.00 Amazon eGift Card in lieu of the camera or mixer.

The winner will choose either a Canon Rebel T3 DSLR Camera ($450 value) or a KitchenAid Mixer ($350 value) plus a Amazon eGift Card. The gift card only comes with the Mixer.
The winner will have 48 hours to respond to Julie from This Gal Cooks via email. If the winner fails to respond within this time frame, another winner will be chosen.
The winner will be announced on Monday, June 24th.
This giveaway is not open to anyone participating in the giveaway (the hosts) or their immediate family members.
Now for the fun part. Enter to win! Remember, you can come back and complete the Tweet entry once per day. Thank you so much for visiting today and wishing everyone lots of luck!