Hi there! I am Lisa from Cooking with Curls and I am so excited to be here! I would like to give a HUGE thank you to Cindy for allowing me to take over her blog for the day while she is on vacation 🙂
I am a stay at home mom with two awesome kids and one fluffy puppy. I love cooking and baking and decided last September that I should have a food blog! Cooking with Curls officially started in November, and I have loved every minute of it!
When you come to visit me, you will find recipes that include family favorites like Beef Stew with Guinness Biscuits, restaurant re-creations like Combination Yakisoba, and lots of fun treats like Orange Boozy Brownies. (Cindy actually helped choose the flavor for the brownies)
All of my recipes are made from scratch, with lactose-free / dairy-free options, and have easy to follow instructions with step-by-step photos!
Cindy and I share a love of of lemon, so I knew that I wanted to create a recipe that included lemons! I have been dying to create Lemon Curd Sweet Rolls, so it worked out perfectly…..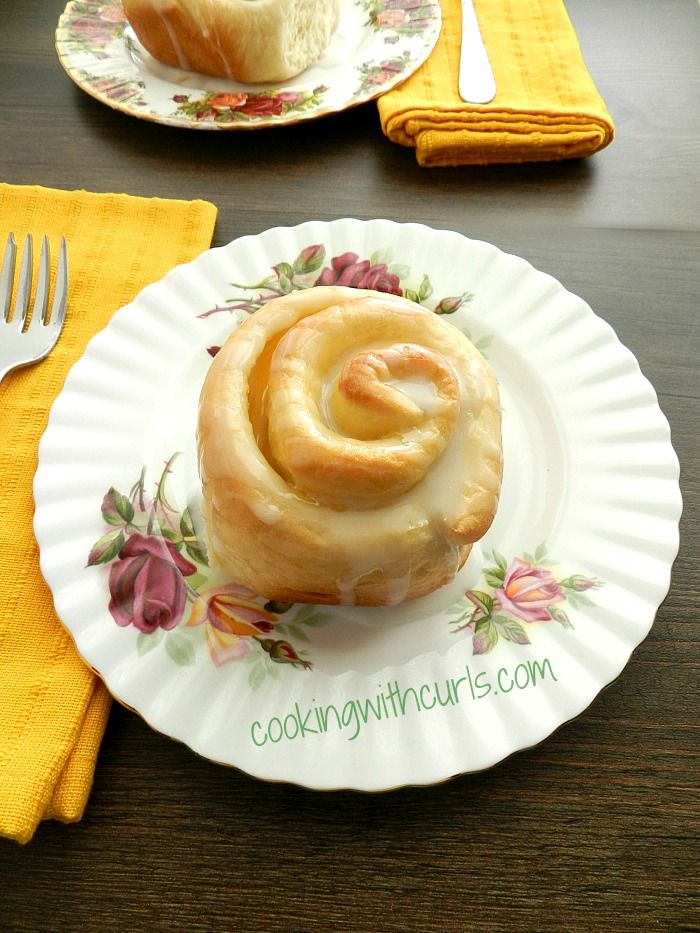 This is how I made the dough, for the very first time without a bread machine…..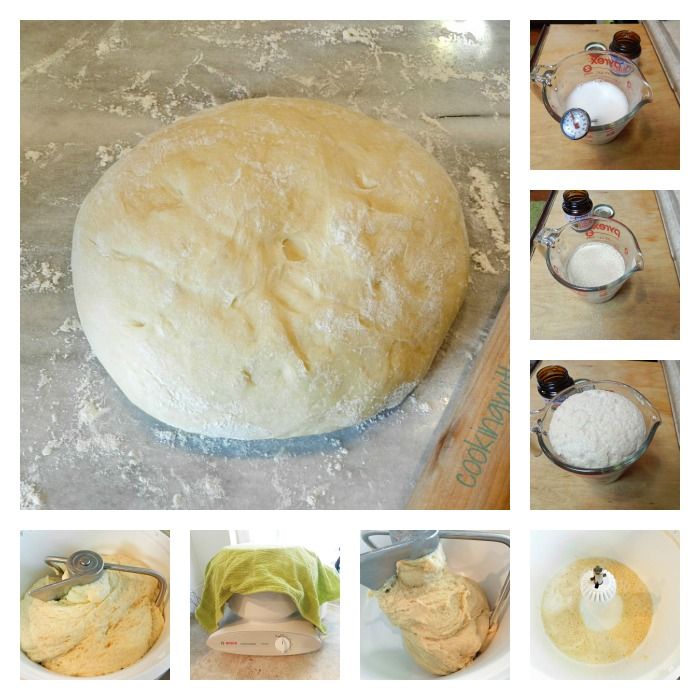 and this is how you put them together…..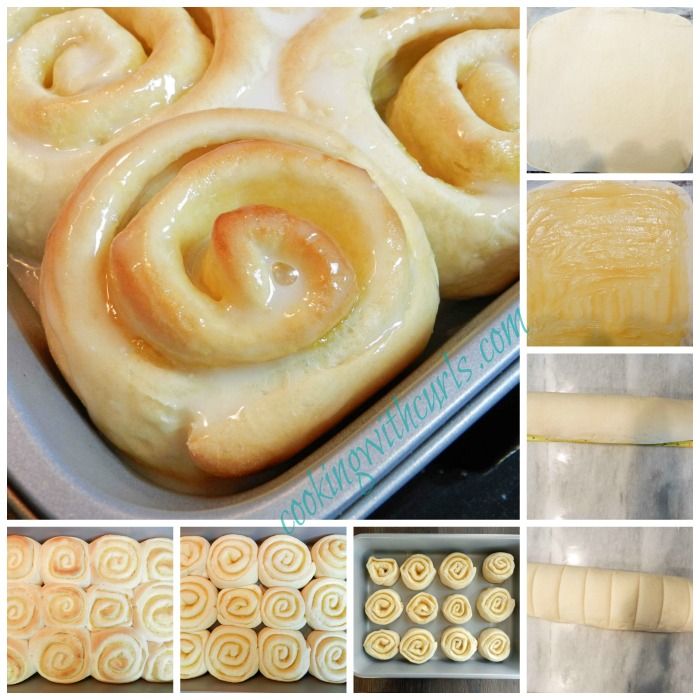 Making them with a stand mixer was much easier than I expected, so I am really excited about that! Thanks again Cindy for letting come hang out with you. Enjoy your vacation!
Lemon Curd Sweet Rolls
For the Rolls:
1/2 cup water
3/4 cup milk (I used coconut milk)
3/4 cup granulated sugar
1/2 cup unsalted butter (very soft or melted)
1 large organic egg (at room temperature)
1 teaspoon salt
4 1/2 cups unbleached, all-purpose flour
2 Tablespoons instant yeast
1) 10 ounce jar Dickinson's Lemon Curd
For the Glaze:
1 cup powdered sugar
1/4 teaspoon organic lemon flavoring
3 – 4 Tablespoons milk (I used coconut milk)
Directions:
Heat water and milk to 110 – 115 degrees.
Add the yeast and stir to combine.
Allow the yeast to sit for 5 – 10 minutes to foam (proof)
Add yeast mixture to the bowl of a stand mixer.
Add remaining ingredients, and mix for 4 – 5 minutes to fully combine.
Place dough in an oiled bowl and cover. Allow dough to rise in a warm location for 1 and a 1/2 hours, or until doubled. (My mixer has a plastic cover, so I left it in there to rise)
Remove dough and place on a floured covered work surface.
Roll dough out to a 15″ x 18″ rectangle.
Spread lemon curd over dough to within 1/2″ of the edge.
Start rolling dough from the left (long side) to the right.
Measure and mark dough in 1 and a 1/2″ increments.
Slice dough on the marks, and place in a 13 x 9 baking pan that has been sprayed with cooking spray.
Cover and allow to rise until doubled in size, about an hour. Preheat oven to 350 degrees.
Place rolls in oven and bake for 15 – 20 minutes, or until golden brown and cooked through in the center.
For the Glaze:
Whisk ingredients together in a small bowl. Add additional milk if needed to reach desired consistency.
Drizzle glaze over rolls in the pan.
Serve
I am seriously in lemon heaven!!! These sweet rolls look amazing, don't they?? Big thanks to my friend, Lisa, for taking over the blog today and sharing her fabulous recipe!  Please visit Lisa at Cooking with Curls and tell her hello from me!
Last full day of vacation, so I am going to be making the most of it! I'm so happy you visited today and hope your day is full of lemon sunshine!